TENNIS FOR SUSAN AUCTION
For those interested in bidding on our live auction items, but unable to attend the live auction. You may submit just one bid for each item, so please be sure to place your highest bid to be competitive at the live auction.
Bidding is open until 5 p.m. on August 6, 2019. If you submit the highest bid for an item on this page, it will be submitted by an SSM staff member as a bid once bid level is reached at the live auction held at the Tennis for Susan event on August 7, 2019. Winners will be notified and contacted for payment by August 9, 2019.
Thank you for supporting our incredible mission. Good luck!
— There are several items up for bid. Please be sure to keep scrolling down to see all available items! —
4 Delta Club Braves Tickets with Delta Parking Pass on 8/20
Enjoy these fantastic seats in the Delta Club on August 20th to watch the Braves take on the Miami Marlins! Tickets include parking in the Delta Club Deck and access to the Delta lounge where you can enjoy an all-you-can-eat buffet.
Approximate Retail Value - $950

Starting Bid - $400
4 tickets with parking pass to the
UGA v. Arkansas State game on 9/14
4 tickets to watch Jake Fromm and the Dawgs take on Arkansas State at Sanford Stadium on September 14th @ noon. These are fantastic seats with a parking pass included.
Seats are located in Section 104, Row 10, seats 3-6
Approximate Retail Value - $500
Starting Bid - $300
Doughnut Dollies Exclusive Gold Card
Doughnut Dollies is a local family-owned business that takes the idea of gourmet doughnuts and completely dominates it. They have two locations, one in the heart of Marietta, and a brand new location in Midtown Atlanta. The doughnuts are made fresh every day and have a flavor to satisfy everyone's craving!
The Gold Card gives you 1 free box of a dozen doughnuts each month for an entire year!
Approximate Retail Value - $360
Starting Bid - $175
Join Brantley Gilbert and many more November 4-8, 2019 as they sail from Miami to Cozumel, Mexico and back on the beautiful Norwegian Pearl. The Kick It In The Ship experience is like no other – your days will be filled with country music shows including Chase Rice, LANCO, Tyler Farr, Danielle Bradbery, Jon Langston, Colt Ford, plus ridiculous activities with some of those same artists, soaking up the sun with your BG fam, and so much more!
Sixthman Will Provide: One (1) Oceanview cabin for two (2) on the Brantley Gilbert Cruise 2019 sailing November 4-8, 2019 (the "Cruise"); admission to all on-board concerts (all shows are general admission/non-ticketed); all on-board meals at open seating dining areas; entrance to the ship hot spots like the casino and disco; use of ship pools and water slides; use of ship health and fitness center; children's facilities (excluding babysitting); prepaid port taxes and ticketing fees.
Approximate Retail Value - $2,280
Starting bid - $1,100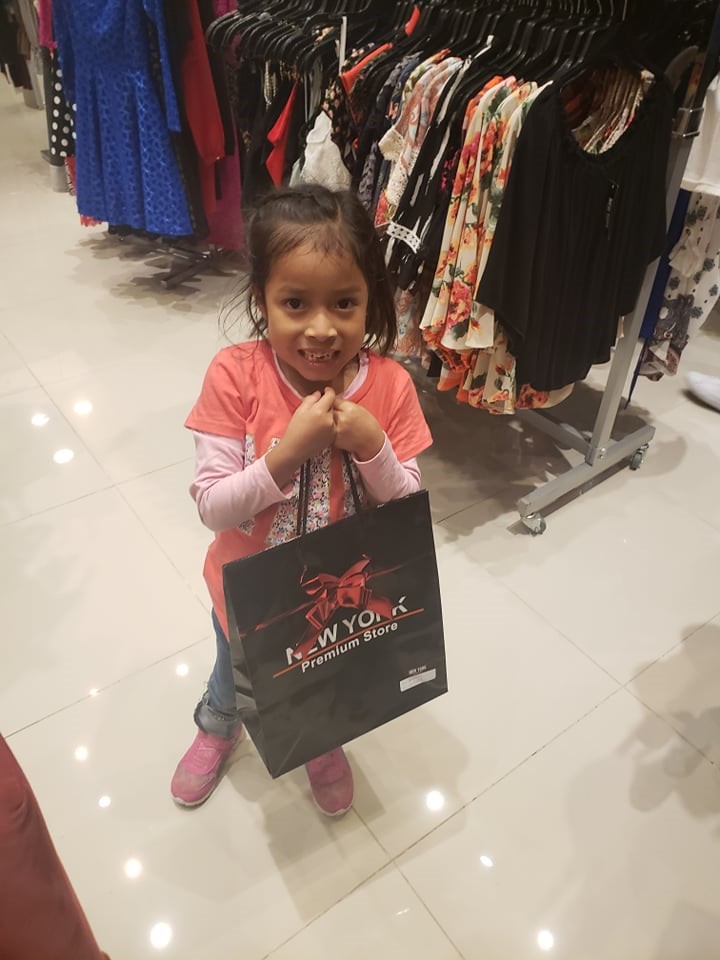 Dream Clothes for Kids
This item is really special. The winner of this item will become the giver of giving to the children in our orphanages. We currently care for close to 40 children and they are always in need of clothes.
The directors of our orphanages care for many young children and babies. We all know how young children grow very fast and little ones quickly go through clothing and diapers.
So here is an opportunity to GIVE BIG and provide clothing and diapers for the little ones at House of Hope Zacapa & Bileg Solid Rock
THE ENTIRE AMOUNT GIVEN TODAY WILL BUY THESE CLOTHES.
Value: Priceless
Starting Bid - $400
Luxurious home in Costa Rica
7 night stay in Guanacaste, Costa Rica, Saturday to Saturday, Maximum of 8 guests
*Registration of each guest prior to arrival required
Stay must be completed by August 7, 2020 Subject to Availability & Non Transferable
Blackout Dates: November 23 to November 30, 2019, December 15, 2019 to January 12, 2020, March 14 to April 12, 2020
Value: $9,900
Starting Bid: $5,000
In Home Chef Experience
Includes menu planning with chef, up to 6 guests, beautifully plated and served. Does not included beverages.
Dates subject to chef availability.
Chris & Anna Gatti
Anna and Chris met at The Culinary Institute of America in Hyde Park, NY where they fell in love and ultimately got married in 2001. They have 3 daughters and are currently the chef owners of 2 brands they developed together; Canvas Cafe and Bakery and Doughnut Dollies. Both Chris and Anna have extensive backgrounds in fine dining and enology and have worked in some of the best kitchens across this country. Your event will be completely customized to your likes, prepared and served in your home from start to finish. Any and all dietary/allergic restrictions will be addressed and adjusted for.
Value: $1,600
Starting Bid: $700